Site created for the sculptor and ceramist Rogério Ratão. An artist who has visual impairment, and uses his body as a template and creates wonderful works in ceramics and bronze. In 2018, I redesigned his website.
The problem
This project should follow a very minimalist model, following the artist's style and, at the same time, be adapted for screen readers, that is, a blind person could navigate the site gracefully.
To make this adaptation, however, one must dive into a different world, where shapes and colors doesn't exist, only references.
The solution
Therefore, I installed the necessary apps to be able to test, and put myself in the user's shoes. I created the pages in a simple and persistent structure and with a clean layout, so that no one gets lost inside the site, which is very easy when using assistive technology. In addition, some works have audio description.
My role
I did everything, from layout to the coding of the website, always thinking about usability and experience for users who, like Rogério Ratão, have visual impairments.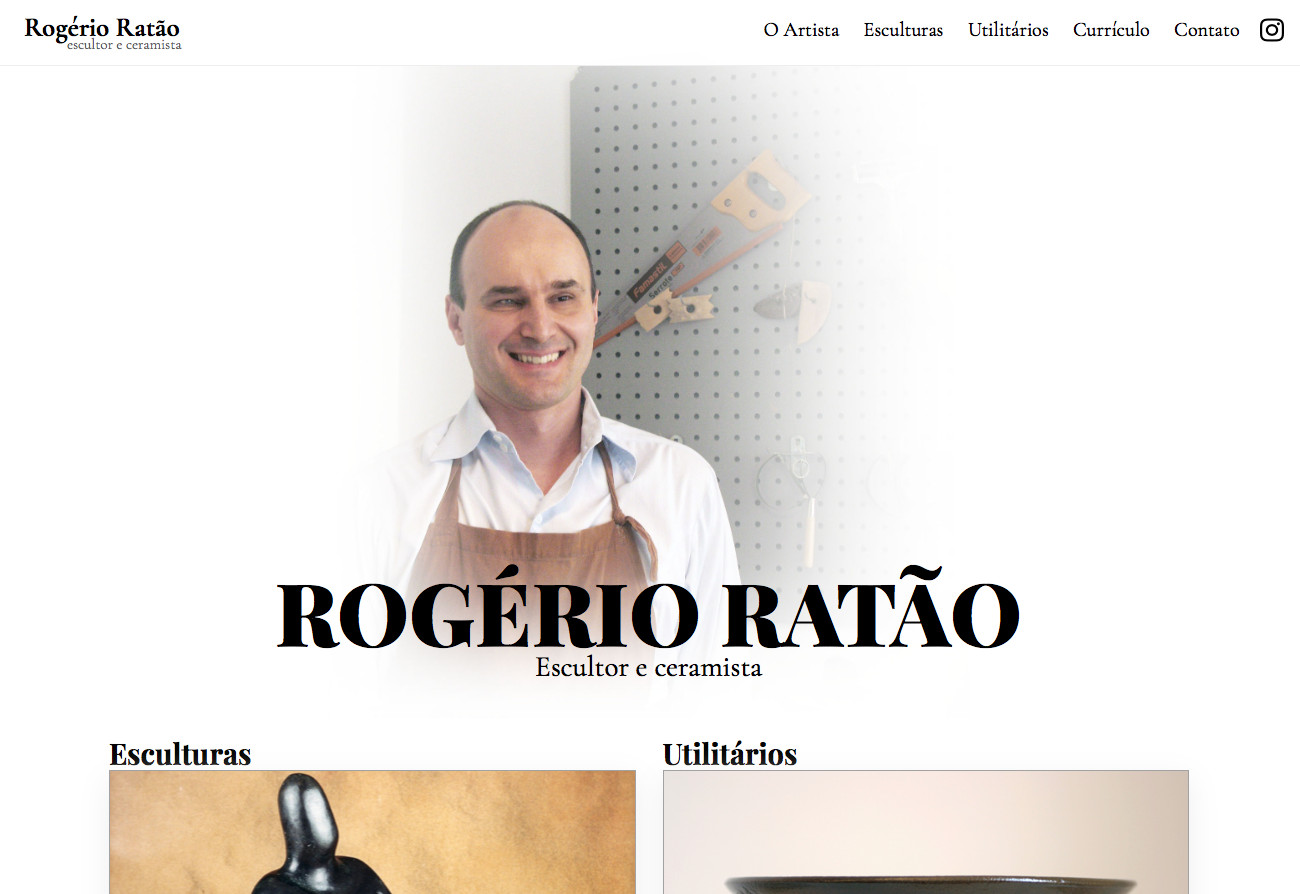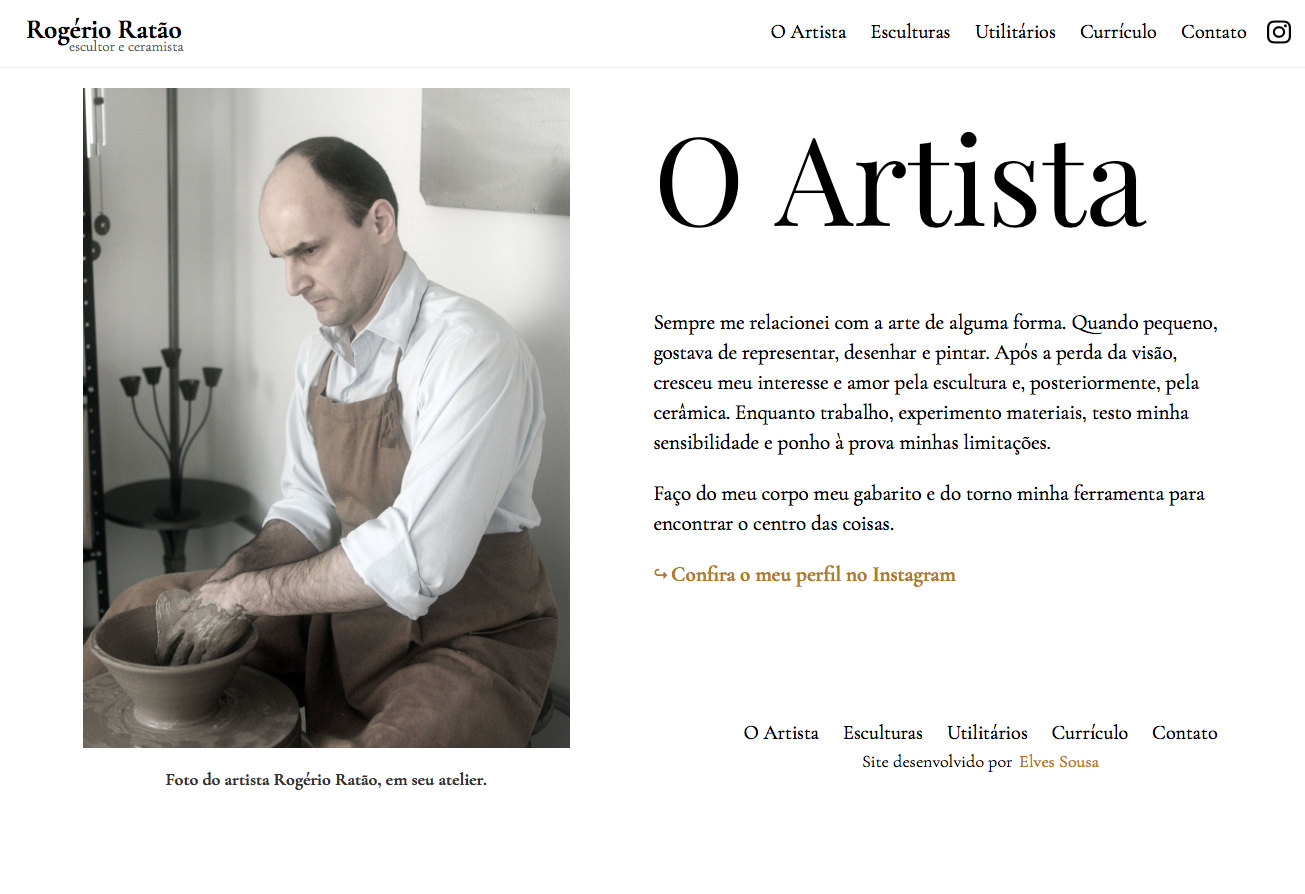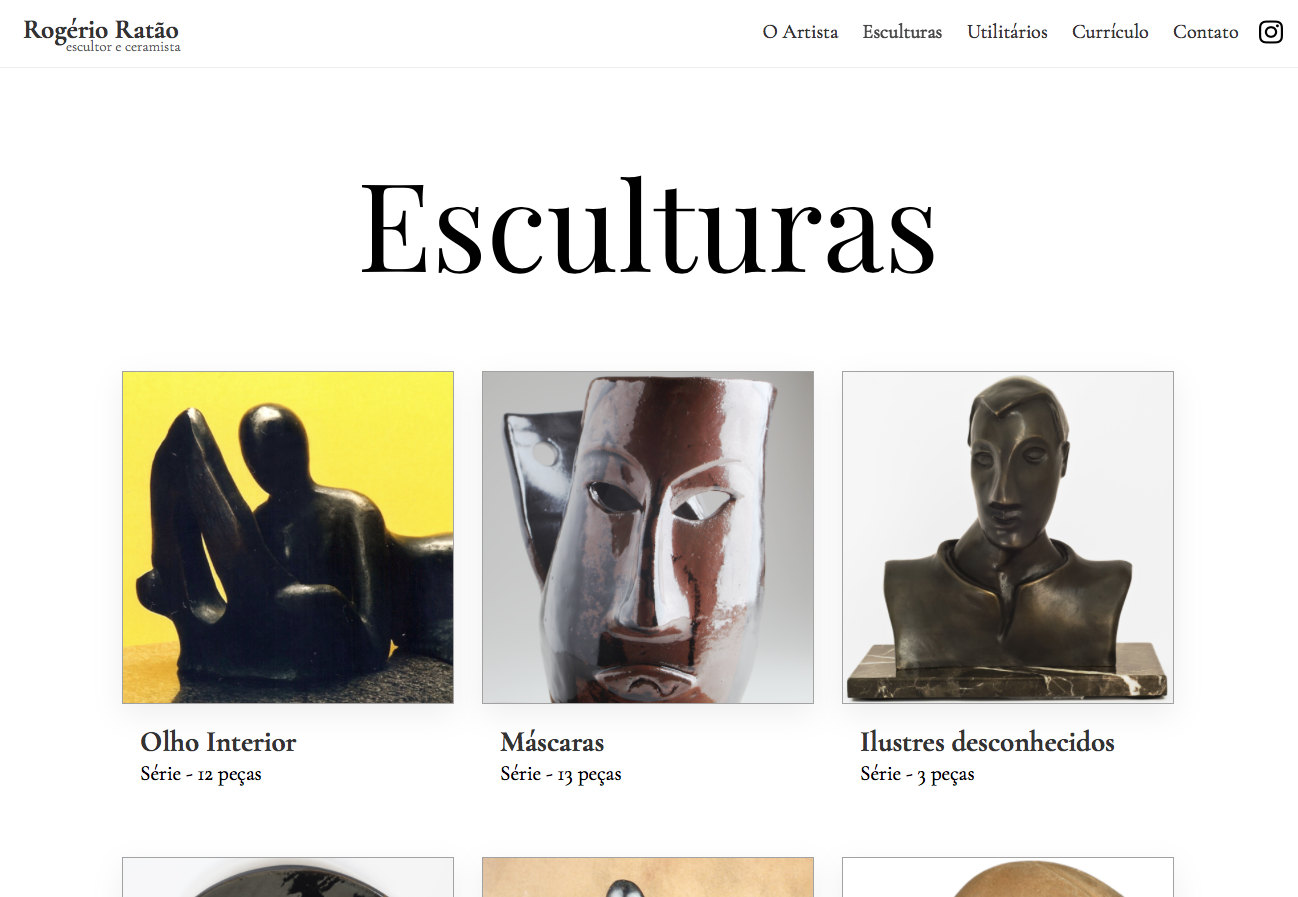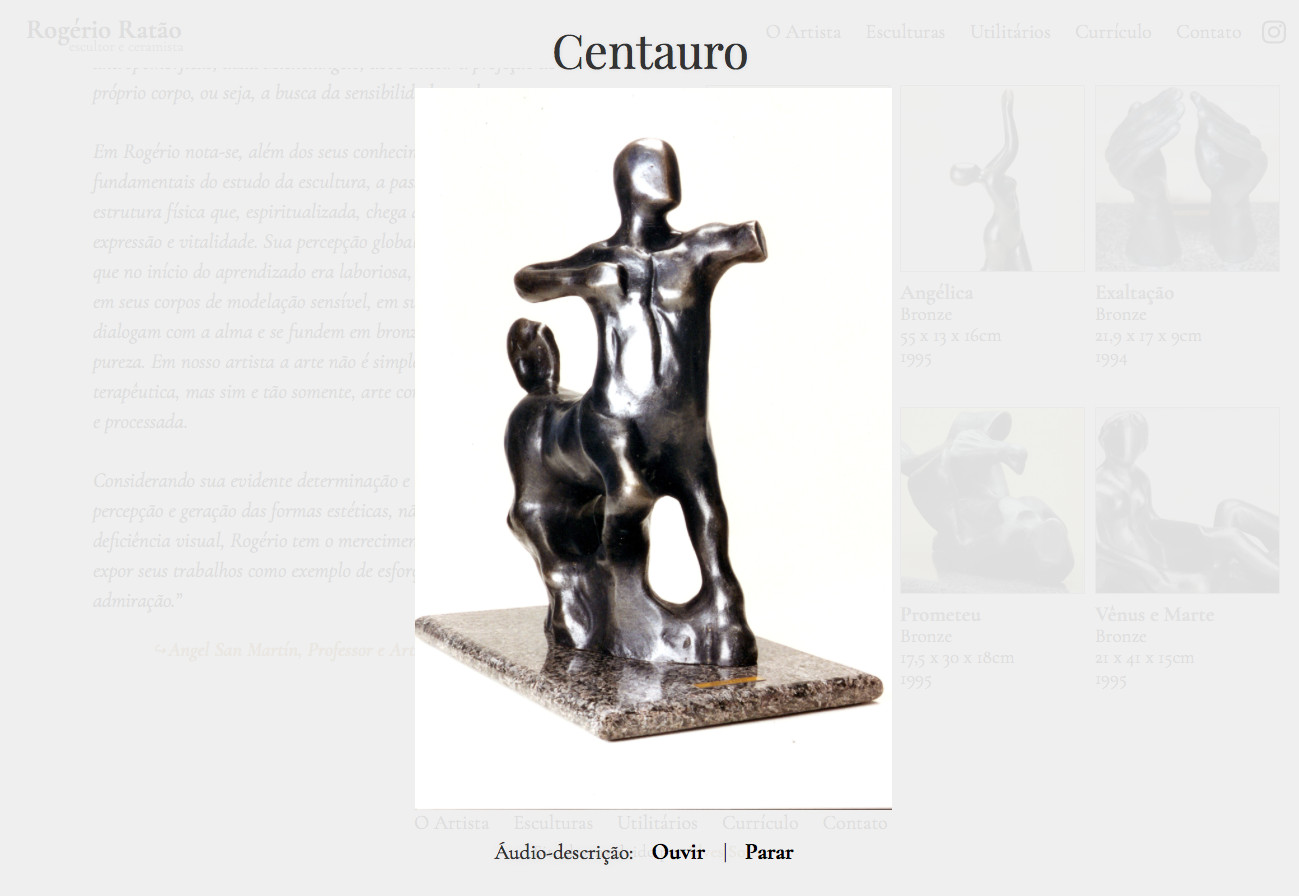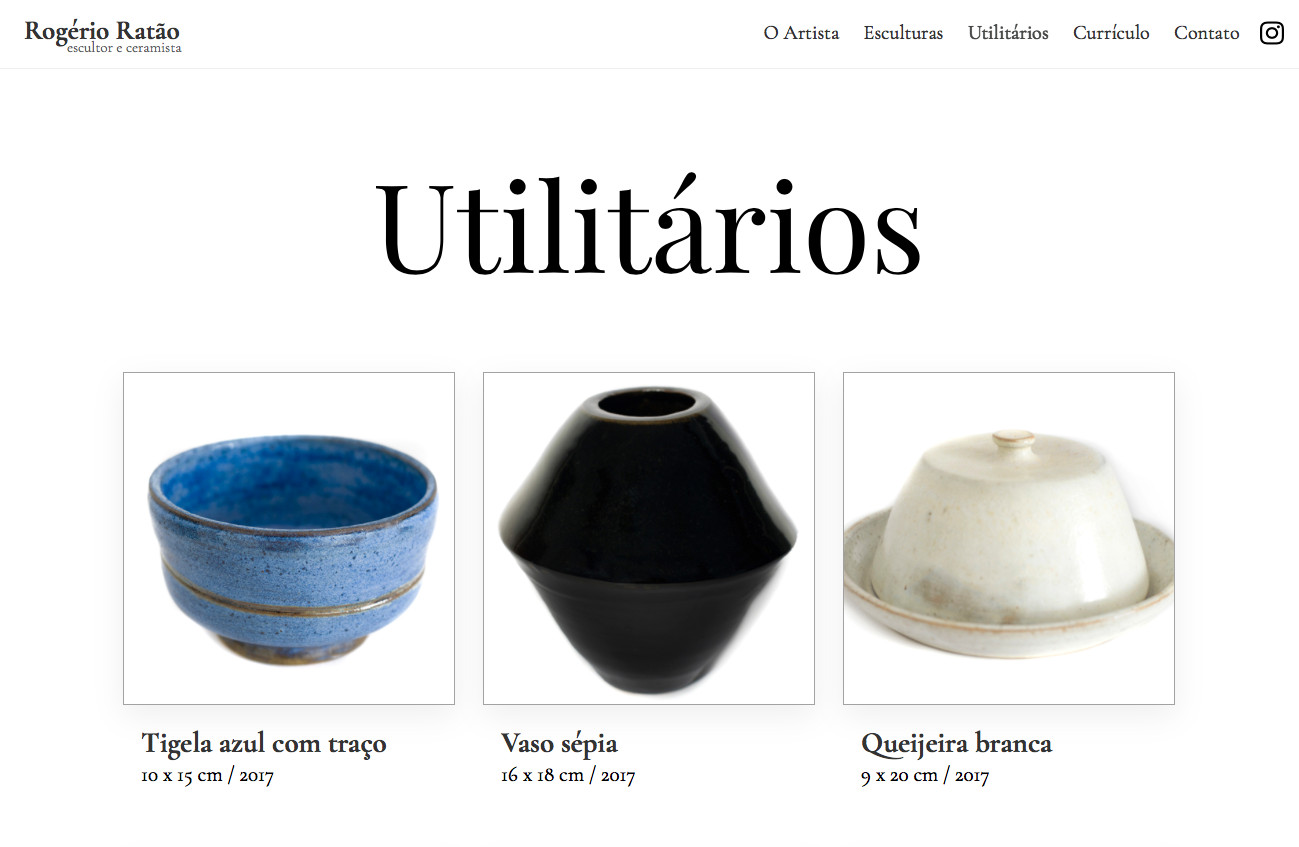 Elves managed to do something that is rare today. He managed to create a clear and beautiful website, without that profusion of links that makes any page hideous, visually polluted. Rogério Ratão - sculptor and ceramist
Simple design
The site's focus is to showcase the artist's beautiful works, so the site is clean and light.
Audio-description
Some pieces of the collection have audio description for better accessibility for people with visual impairments.
Accessible navigation
The website has a code designed to ease the navigation with screen reading assistants. In the image, a browser via terminal, which demonstrates how screen readers read the content of the page.
---
On my website, we can navigate very easily and what is highlighted is my work, not his. I definitely recommend your services. Rogério Ratão - sculptor and ceramist
---